---
---
Bacco 1500 – 2000
BACCO is the innovative FAVARO1937 brand ANTI-DRIFT RECOVERY SPRAYER. Designed assembled in Italy with high quality components by FOR.AGR. SRL. Now available with road homologation certificate valid in Italy and other EU countries.
Thanks to the Strong steel frame and double axle with adjustable track it is built to last. The hydraulic lifting system for the second axle makes turning extremely easy.
Vertical tangential fans in whole height are powered by hydraulic drive motor. Their unique design allows for a powerful air stream with high uniformity along the leaf wall. Absolute guarantee of uniformity of air flow and capacity to recover up to 67% (in relation to the vegetative state) due to the asymmetric flows.
The recovery pump and the spraying pump have independent circuits. 2 ways electric control unit. Manual or automatic functions. Independent hydraulic system with separate oil tank and double cooling system for maximum safety.
Available in various models and sizes.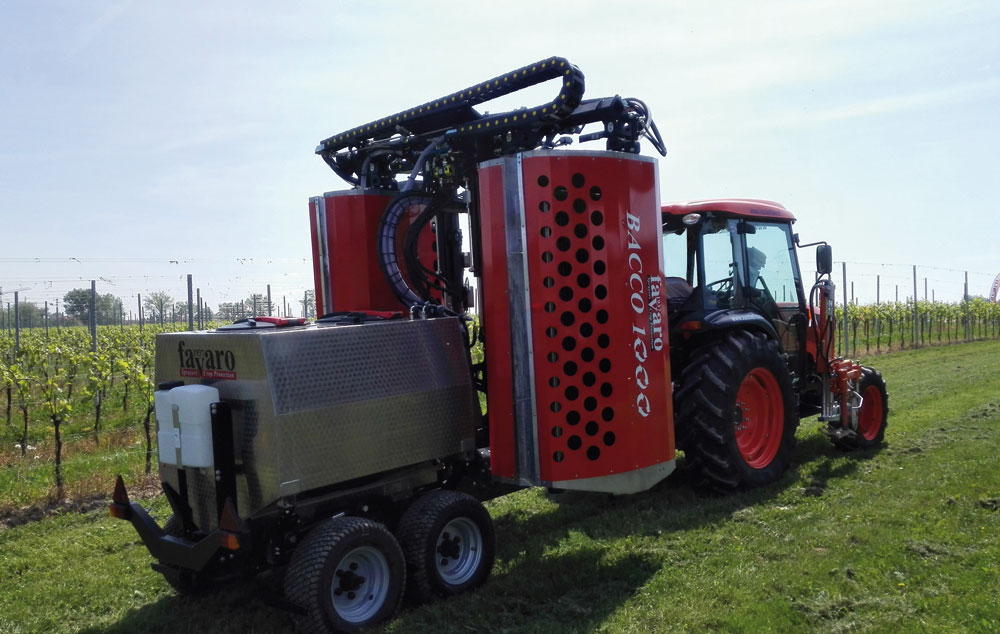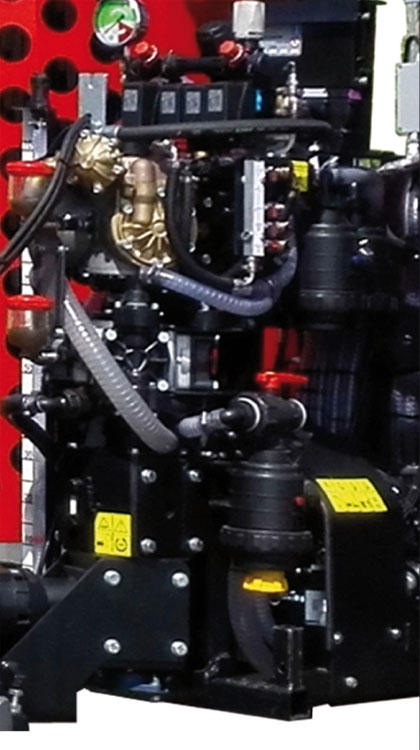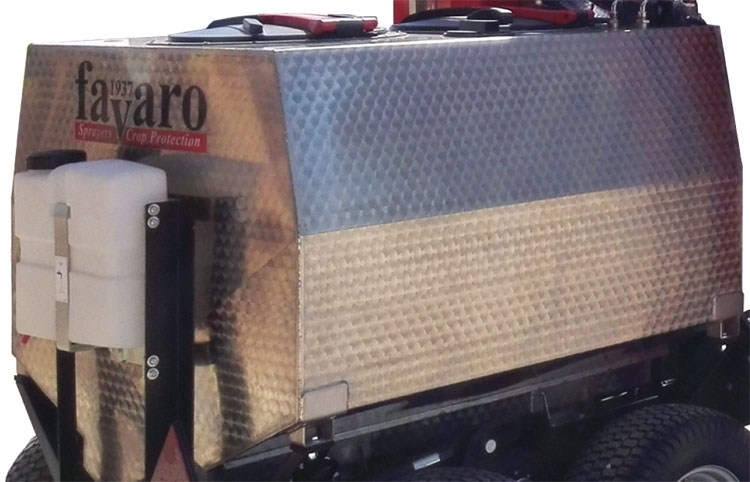 Tank 1500 lt or 2000 lt in STAINLESS STEEL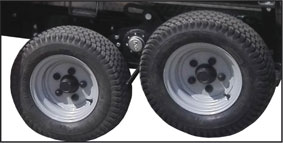 Axale: Tandem system with hydraulic lifting system and width adjustmentWheels  13.0/55-16
| Fan version | N° getti | Required Input Power | Total air volume | Panel height (m) | (m) |  (m) |
| --- | --- | --- | --- | --- | --- | --- |
| 19 | 20 getti doppi | 21 Kw | 42.000 mq/h | 1,85 | 2,4 – 3,2 | 2,2 – 2,7 |
| 21 | 32 getti doppi | 24 Kw | 46.000 mq/h | 2,05 | 2,4 – 3,2 | 2,2 – 2,7 |
| 23 | 36 getti doppi | 29 Kw | 50.000 mq/h | 2,3 | 2,4 – 3,2 | 2,2 – 2,7 |
---
---

Horizontal pumps
Version
Version
Version
Version
Required
power
Weight a
empty
19
21
19
21
19
21
19
21
Type
Capacity
[lt]
A
[m]
B
[m]
C
[m]
D
[m]
E [m]
F[m]
G[m]
H[m]
I[m]
L[m]
M[m]
N[m]
[kW]
 [Kg]
Bacco 1500
1500
0,73
3,56
4,29
1,68
2,65
÷
3,25
2,85
÷
3,45
2,12
1,85
2,05
1,4
(Max)
1,85
1,85
2,4
÷
3,2
1,35
÷
2,45
2,25
÷
2,85
2,45
÷
3,05
36
2490
Bacco 2000
2000
0,73
3,56
4,29
1,84
2,65
÷
3,25
2,85
÷
3,45
2,3
1,85
2,05
1,4
(Max)
1,85
1,85
2,4
÷
3,2
1,35
÷
2,45
2,25
÷
2,85
2,45
÷
3,05
36
2660
Vertical pumps
Version
Version
Version
Version
Required
power
Weight a
empty
19
21
19
21
19
21
19
21
Modello
Capacità
[lt]
A
[m]
B
[m]
C
[m]
D
[m]
E [m]
F[m]
G[m]
H[m]
I[m]
L[m]
M[m]
N[m]
[kW]
 [Kg]
Bacco 1500
1500
0,45
3,71
4,15
1,68
2,65
÷
3,25
2,85
÷
3,45
2,3
1,85
2,05
1,4
(Max)
1,85
1,85
2,4
÷
3,2
1,35
÷
2,45
2,25
÷
2,85
2,45
÷
3,05
36
2490
Bacco 2000
2000
0,45
3,71
4,15
1,84
2,65
÷
3,25
2,85
÷
3,45
2,3
1,85
2,05
1,4
(Max)
1,85
1,85
2,4
÷
3,2
1,35
÷
2,45
2,25
÷
2,85
2,45
÷
3,05
36
2660